Ending the AIDS Epidemic in the US and Abroad
By O'Neill Institute | Leave a Comment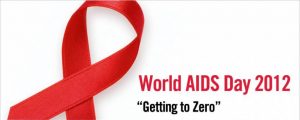 On November 29, the O'Neill Institute for National and Global Health Law's Colloquium, moderated by Mark Dybul, O'Neill Institute Distinguished Scholar, and newly selected Executive Director of the Global Fund for AIDS, Tuberculosis and Malaria, focused on potential end-game strategies for HIV in the United States and across the world. 
Jeffrey Crowley, O'Neill Institute Distinguished Scholar and Program Director of the National HIV/AIDS Initiative, spoke about critical next steps for ending the HIV epidemic at home.  He gave particular emphasis to ensuring effective treatment for all, rethinking the criminalization of HIV, and refocusing efforts to address young gay men.
Thomas Quinn, Director, Johns Hopkins Center for Global Health, presented on the current feasibility of global efforts driving towards an "AIDS-free generation."  He outlined the state of the science and potential opportunities.  Professor Quinn also noted Secretary of State's Hillary Clinton' recently announced "blueprint," which would focus efforts towards prevention of mother-to-child transmission. 
A webcast of the session can be found here: http://apps.law.georgetown.edu/webcasts/eventDetail.cfm?eventID=1906.
Posted in uncategorized ; Tagged: global health, HIV/AIDS, national health.