Student Presentations from the O'Neill Institute 2012 Colloquium
By O'Neill Institute | Leave a Comment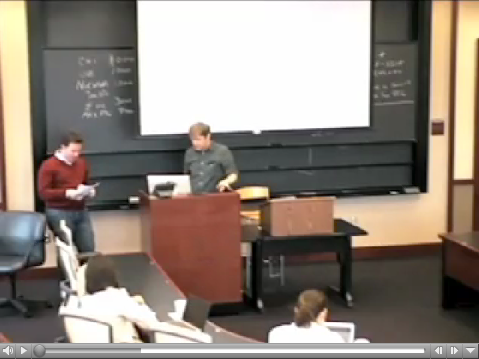 In the past few months we have featured a number of video presentations from our 2012 Colloquium. In this segment, the students make their own presentations during the National & Global Health Law Symposium. Please enjoy!
The O'Neill Institute Colloquium, offered annually, is an interdisciplinary course that draws from the work of scholars, policymakers, and the general health community. The course is taught and moderated by Institute-affiliated faculty, and the goal of the Colloquium is to engage leading thinkers and students in an enriching dialogue regarding critical health law issues. National and international scholars, practitioners and policymakers explore contemporary health issues with top students interested in health law and related issues from schools throughout the University. The Colloquium sessions are open to University faculty members and interested members of the public.
Posted in uncategorized ; Tagged: blog, global health, Global Health Intiative, Gostin, health legislation, health reform, national health law, O'Neill Institute.