Georgetown University Law Center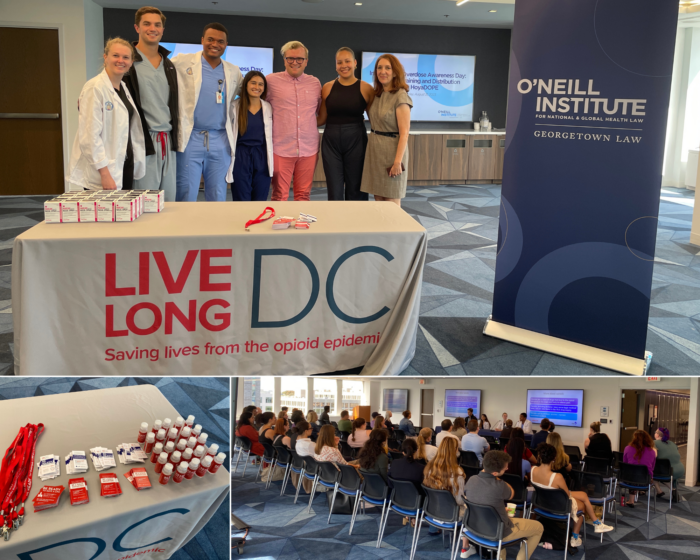 August 31 is International Overdose Awareness Day, a day set aside to honor those we've lost, and to take action to prevent more overdoses.
According to the Centers for Disease Control and Prevention, over 100,000 people died from an overdose in 2022. And in Washington, D.C. alone, 461 people have died from an opioid-related overdose. In recognition of the lives lost, and to prevent more overdoses, the Addiction and Public Policy Initiative at the O'Neill Institute, in partnership with the HoyaDOPE Project at Georgetown University Medical Center, held a naloxone training and distribution session. Volunteers from HoyaDOPE taught participants how to detect an overdose and how to administer naloxone — a life-saving medication that can reverse an opioid related overdose. Upon completion of the training, participants received naloxone and a certificate of completion.
View the powerpoint presentation here.