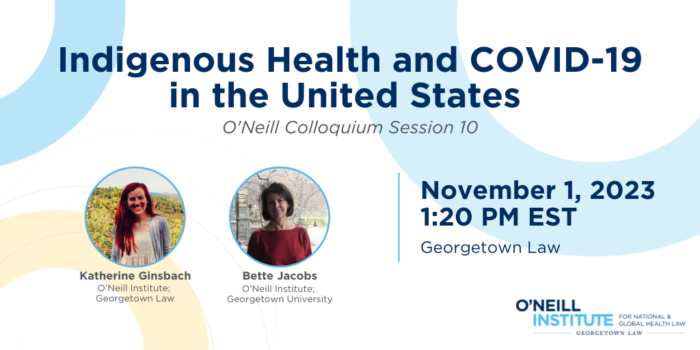 The O'Neill Institute Colloquium is an annual discussion series that addresses the most important health law issues of the day.
Please join the O'Neill Institute on Wednesday, November 1, from 1:20-2:20 p.m. ET for a discussion on Indigenous experiences with COVID-19 in the United States, and the fulfillment of an Indigenous right to health. 
The first 40 minutes of the session will include presentations from the speakers, which will be followed by a 20-minute Q&A.
Speakers:
Katherine Ginsbach,

Senior Associate, O'Neill Institute; Adjunct Professor of Law, Georgetown Law 

Bette Jacobs,

Professor, Health Systems Administration, Georgetown University; Senior Scholar, O'Neill Institute