December 8, 2022
The Global Center for Legal Innovation on Food Environments is pleased to announce the winner and runner-ups of the second edition of its Student Writing Competition. The competition challenged law students from Barbados, Brazil, Colombia, Jamaica, Mexico, South Africa, and Trinidad and Tobago, to address the ways in which the law can be used to promote healthier lives by discouraging the consumption of unhealthy foods and beverages. Following a call for submissions, we received outstanding entries, and our judges were faced with the challenge of selecting a winner and two runners-up.
Winner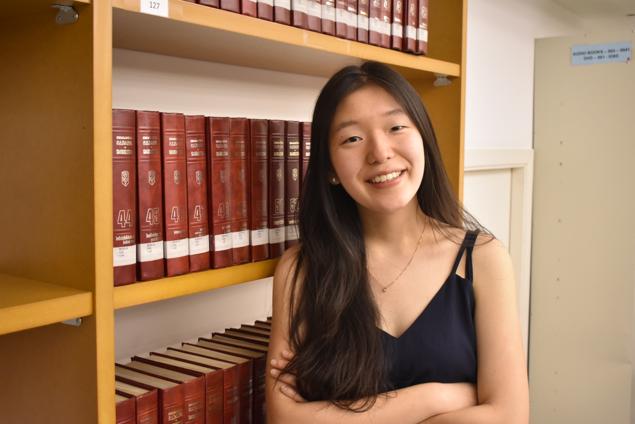 Daniela Naomi Shimabukuro Nomura was selected as this year's winner with her paper titled, "Nudging vs. Strong Regulations: Will the Brazilian Regulation Regarding Food Labeling Survive?" Nomura is an undergraduate law student at FGV São Paulo Law School. Currently, she is an intern at the Life Sciences practice at Pinheiro Neto Advogados, where she helps with legal and regulatory matters concerning the food, beverage, cosmetic, pharmaceutical, and agricultural industries. Nomura previously participated in the John H. Jackson Moot Court Competition and the Inter-American Human Rights Moot Court Competition, which allowed her to deepen her studies in international trade law and human rights.
As the winner of the competition, Nomura will be joining the O'Neill Institute as an intern in January 2023.
Runners-Up
Sara Vasquez Alvarez was selected as the first runner-up with her paper, "Notes on the Implementation of the Tax on Sugar-Sweetened Beverages in Mexico and Chile: Learnings for Colombia." Vasquez Alvarez is a law student at Universidad Pontificia Bolivariana, Colombia.
Jacqueline Leite de Souza was selected as the second runner-up with her paper titled, "Tax Benefits to Pesticides and the Hobson's Choice on Unhealthy Diets: An Analysis of ADI 5553." Leite de Souza is an undergraduate law student at University of São Paulo, Brazil.