About
This collaboration between the O'Neill Institute, the Whitman-Walker Institute, and Harm Reduction Experts Improving Lives (HIPS) explores how sex workers in Washington, D.C. interact with law enforcement and access health care, analyzing how laws, policies, and practices designed to disrupt commercial sexual activity harm sex workers and impede their access to HIV prevention and care services.
In 2018, women accounted for 19 percent of the 37,968 new HIV diagnoses in the United States.
In the United States, new HIV diagnoses increased by 9 percent among people who inject drugs from 2014 to 2018.
While Black people account for 13% of the U.S. population, nearly 40% of adults and 60% of youth arrested for sex work in 2015 were Black.
Our Work
The O'Neill Institute collaborates with Whitman-Walker Health and HIPS to explore the impact of laws and policies on sex workers' access to clinical care and social services, recommending criminal law and policy reforms to better support sex workers in Washington, D.C. We conducted focus groups with sex workers and interviews with legal experts, service providers, and representatives from the Washington, D.C. government and law enforcement to inform this project funded by a grant from the Elton John AIDS Foundation. Centering the voices and experiences of sex workers, these conversations led to concrete policy recommendations.
Featured Work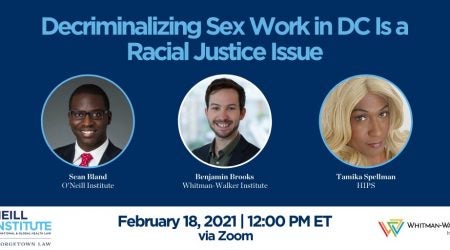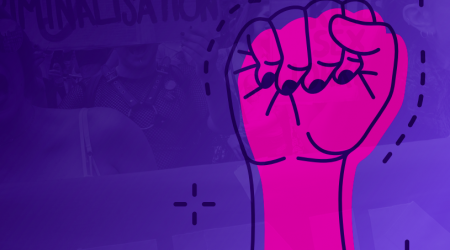 Featured Video