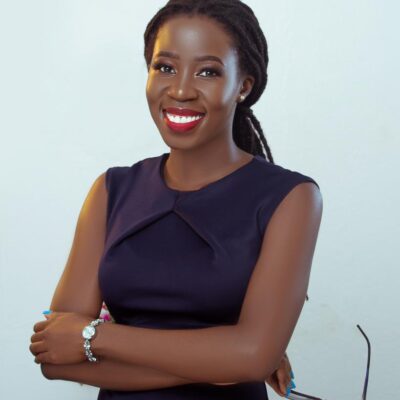 Tell us about your education prior to the LL.M. program: 
In 2012, I completed a Bachelor of Laws (LL.B) degree from Uganda Christian University. As part of my transition into the field of health law, I studied short courses including the Institute of Tropical Medicine's (ITM) summer course on health policy in 2014 with modules on health system strengthening, right to health and health financing and in 2013 the year-long AIDS and Rights Alliance for Southern Africa (ARASA) training of trainers.
How did you hear about O'Neill? What attracted you to the LL.M. program?
While working as a program officer at the Center for Health, Human Rights and Development (CEHURD), a national NGO in Uganda, my role involved managing two research and advocacy projects that were conducted in collaboration with O'Neill Institute. The projects increased my interest and desire to specialize in health law. I was drawn to the program because its description and courses responded unanswered questions I had encountered in the field at the time, and the professors had a good mix of experience in theory and practice.
Where has your career taken you so far? 
The LL.M. opened my mind to numerous possibilities I could explore with the knowledge and skills I acquired. I worked as a consultant with Africa Medical Research Foundation (AMREF) in Kenya and South Sudan and Children's Investment Fund Foundation (CIFF); taught a class on health and the Law at Uganda Christian University and currently a Program Officer at Open Society Foundation's Public Health Program. In 2020, I was nominated for Uganda's top 40 under 40.
What was your favorite class and why?
The O'Neill Institute Colloquium was my favorite. By 2015, it had been a year since the Ebola outbreak in West Africa (Guinea, Sierra Leone and Liberia) had happened. In this class, theory met practice, guest speakers shared experience from the field and global health challenges were discussed as they unfolded.
Every class at O'Neill draws students from all parts of the globe. What was that like for you?
I came to the LL.M, with knowledge and experience from working in Eastern Africa so it was great to listen and learn from students from different countries. For example, hearing about the complexities countries navigate and how one principle or theory plays out differently in other contexts. In hindsight, learning in that environment prepared me to work as part of multicultural, diverse teams. This comes in handy for my current role at OSF's PHP. It's also great to have friends from many parts of the world.
What is your dream job?
Is there a world in which a person with a legal background heads a Ministry of Health? I would move there! My dream job would be at a place that allows me to balance between sharing the knowledge I have acquired so far and contributing to solving global health challenges.
Who is your hero in this field?
Dr. Margaret Chan, former Director General at World Health Organization who led the organization in confronting the first human outbreak of H5N1 avian influenza in 1997. Dr. Chan came to Georgetown as part of the Global Futures Forum which was exciting! Her talk was titled "Governance: Global Health's 21st Century Challenge."
Issues
Related Initiatives