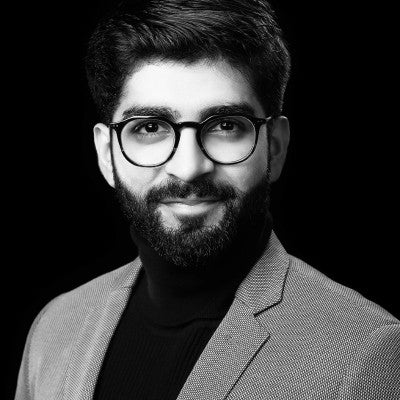 Tell us about your education prior to the LL.M. program. 
I pursued my legal degree, which is the Bachelors of Law Honors degree (B.A. LL.B. Hons.), through a five-year course from the Guru Gobind Singh Indraprastha University in Delhi. It was a comprehensive course where, apart from the usual legal substantive and procedural courses, I did get a lot of exposure to medicine and law, intellectual property rights, international law, economic laws, commercial laws, international trade laws, and so on. So that was my prior major legal education. I also took some additional courses including one from the World Trade Institute in Geneva on international trade law.
How did you hear about O'Neill? What attracted you to the LL.M. program?
When I was searching for my master's course, I was looking for universities that offered specialized courses in global health law and at that point in time, I think O'Neill really stood out. There's no other university in the world that hosts an academic and a policy institute like O'Neill, which offers you over 50 specialized courses in almost every area of health law and policy. Apart from that, it gives you an opportunity to be a research assistant and interact with all the experts at the institute. The LL.M. program also offers some flexibility to opt for non-health-related courses. I took up additional courses on public-private partnerships, privacy law, and global governance, which gave me an opportunity to go beyond health law.
Where has your career taken you so far? 
During the LL.M. program, I worked on projects for the Center for Reproductive Rights in Washington, D.C. and with Gavi, the Vaccine Alliance in Geneva. I was also a research assistant with O'Neill for the entire LL.M. duration. Right after my LL.M., I did an internship at the WHO headquarters in Geneva where I worked extensively on tobacco control laws. On returning home to India, I worked on a project for the WHO where I drafted Timor-Leste's comprehensive alcohol control law and assisted in the implementation of their alcohol policy. Since June 2020, I have been consulting for the Institute, working on a variety of projects including alcohol and tobacco laws and policies and regulatory affairs, COVID-19 laws and policies, and the HIV Policy Lab.

Since January of 2021, I've also been consulting for the Public Health Foundation of India where I am developing India's national alcohol policy and recommending amendments to existing laws. Around March of 2020, I co-founded the Society for Democratic Rights (SDR), which is a collective of lawyers focusing on evidence-driven research and policy work on contemporary issues including global health law and comparative constitutional law as well as public interest litigations in India. I am also a practicing lawyer at the Supreme Court of India and recently assisted the amicus curie in a matter related to COVID-19 at the Supreme Court.
What was your favorite class and why?
This is always a tricky question, but one of my favorite courses was "Public-Private Partnership: Law and Governance" taught by Professor Kevin Klock, the vice president of operations and general counsel at the Foundation for the National Institutes of Health. The course provided practical tools and knowledge to students to work with public-private partnerships and debate how they should be managed and governed. I remember participating in a lab exercise of building up partnerships where I represented the CEO of a company, which was obviously exciting. The course had just about 15-20 students, so it was extremely interactive and pushed us to think outside the box!
Every class at O'Neill draws students from all parts of the globe. What was that like for you?
I think the fact that there are students from every corner of the world and representation from almost every continent offers the potential to learn more from our colleagues and our fellow students than the professors. During an LL.M., we end up spending substantial time with our colleagues brainstorming and working on projects, and in the process, we learn from each other's past experiences in our respective jurisdictions. I would say that such interactions help us grow both professionally and as individuals because you have the best minds from all over the world studying what they are really passionate about.
What is your dream job?
My dream "job" would lie at the intersection of policymaking and strategic litigation, and I would love to see more of it happening at the Institute. I look forward to creating my own dream job someday!
Who is your hero in this field?
At present, I would say Dr. Benn McGrady, who is at the WHO right now. His work, his vision, and the clarity of thought that he brings into his work are quite inspiring. I've had the opportunity to work with him briefly and he is one of those individuals I really look up to.
Anything else you'd like to add for any prospective students?
I would say that the opportunities this particular program offers, specifically in terms of health law, are hard to find anywhere else in the world. At the end of the day, this program leaves you with amazing memories, insights, and colleagues for a lifetime, and I think that's what matters the most in life. The program helps you grow both as an individual and as a professional, equipping you with skills to contribute positively to society.
Related Initiatives