About Belén Ríos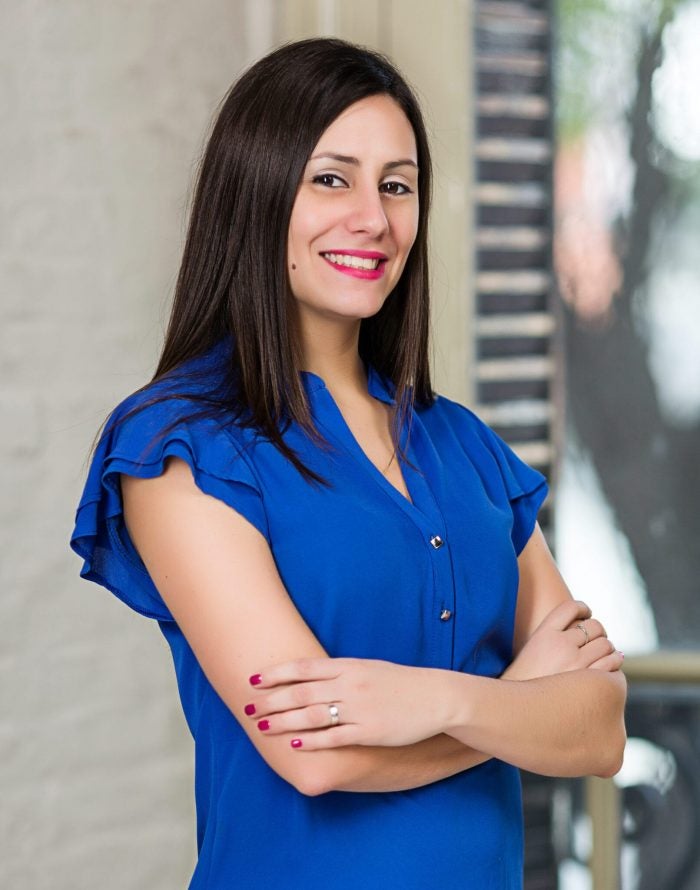 In memory of Belén Ríos' leadership in health and human rights, and to honor a legal career dedicated to social justice and civil society, the O'Neill Institute for National and Global Health Law has created a full scholarship to support a student in their pursuit of an LL.M. in National and Global Health Law at Georgetown University Law Center.
Belén began her career in human rights at the Center for Legal and Social Studies (CELS), where she first completed a professional practice and then worked in a free legal aid clinic in a disadvantaged neighborhood of the city of Buenos Aires. That experience and her connections with other young lawyers interested in public interest legal work led her to co-found the Centro para una Justicia Igualitaria y Popular (CEJIP) and become its first president. CEJIP is a nonprofit organization working to ensure access to justice and to promote human rights in the same neighborhood where Belén started her career. Belén formally joined the O'Neill Institute's community in 2012, when she received her LL.M. in Global Health Law from Georgetown University Law Center. However, her collaboration with O'Neill began earlier, when she was at the Inter-American Heart Foundation Argentina (FIC-Argentina) in 2010. Together, O'Neill and FIC-Argentina developed joint projects focused on tobacco control and human rights, and pioneered the use of UN Treaty Monitoring Bodies reporting mechanisms to frame tobacco control as a human rights issue. Belén presented the first shadow report addressing the linkages between tobacco control, human rights, and women's rights to the UN CEDAW Committee. Belén's work opened the door for many others to use UN mechanisms to advocate for tobacco control.
Belén devoted a significant part of her career as a lawyer and an activist to advancing the right to health through the prevention of noncommunicable diseases. She was a leader in the field, in Latin America and globally, a passionate advocate for public health and human rights, and an integral ally to and member of numerous civil society organizations and coalitions.
From 2010 to 2020, Belén worked at FIC-Argentina, most recently serving as co-executive director. There, she directed the legal work of the organization, researching public policies to prevent noncommunicable diseases in Argentina and developing national and international advocacy strategies to promote effective regulations on tobacco control and healthy eating with a human rights perspective.
In early 2020, Belén joined O'Neill's Health and Human Rights Initiative, where she contributed her expertise and vision to a number of projects focused on healthy food environments and sexual and reproductive health. Belén combined a passion for rigor with strategic thinking, always identifying creative and innovative ways to use the law to achieve health justice goals. She was passionate in life and in work, and had a strong connection to the issues she worked on. There was no meeting in which her energy would go unnoticed. She described herself as "vehement" (vehemente) and unapologetic. In the short time that Belén supported the work of the O'Neill Institute, she became a crucial part of the team and her legacy continues to inspire the work of the Health and Human Rights Initiative.
Belén was passionate about her work, her life, her family, and her friends. She is sorely missed. Today and for the years to come, the public health and human rights community will continue to witness the impact of Belén's work in the field.