The Commission Co-Chairs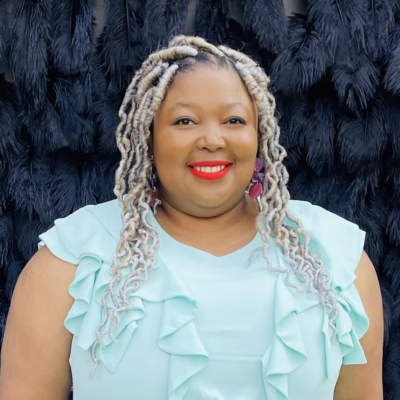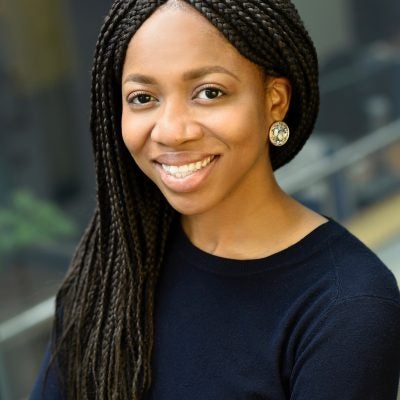 Members of the Commission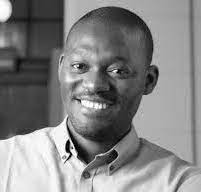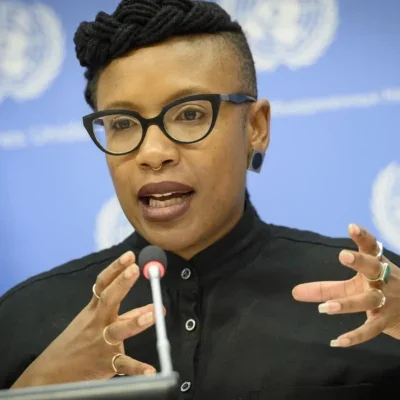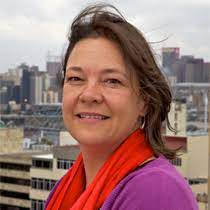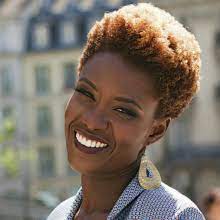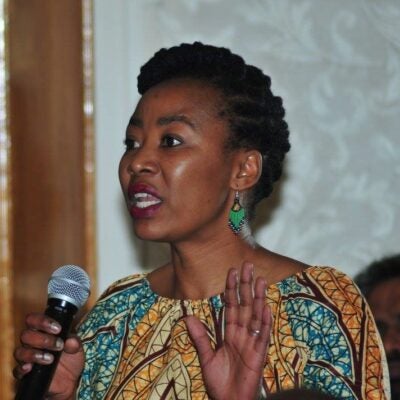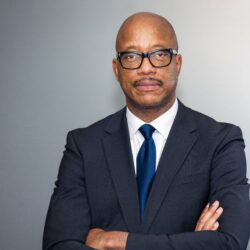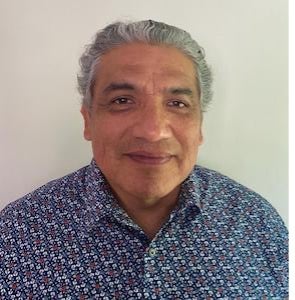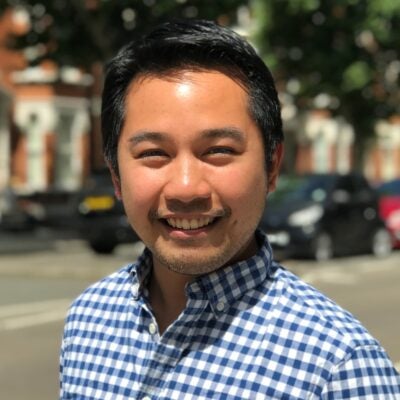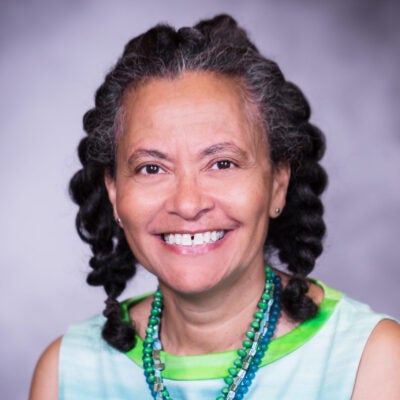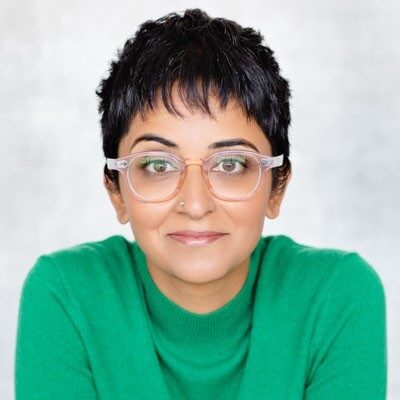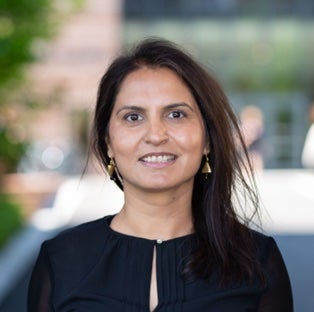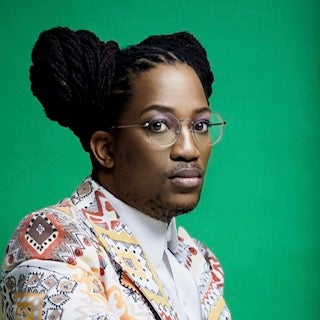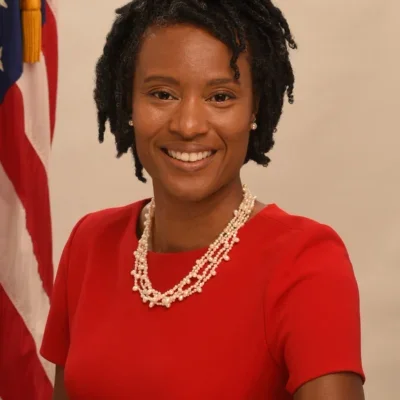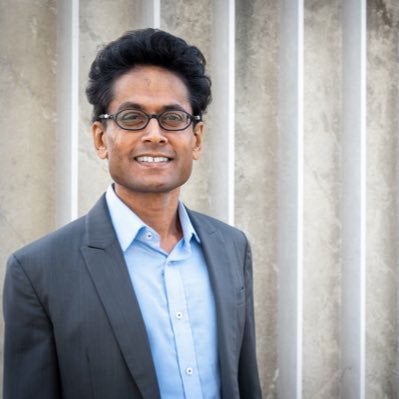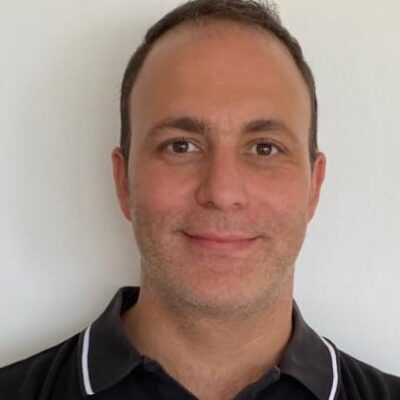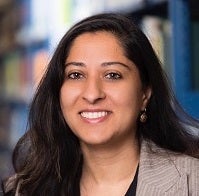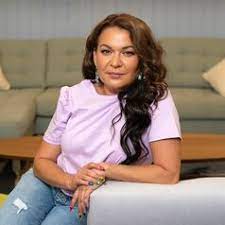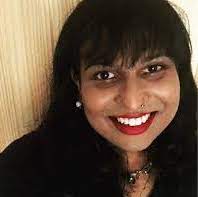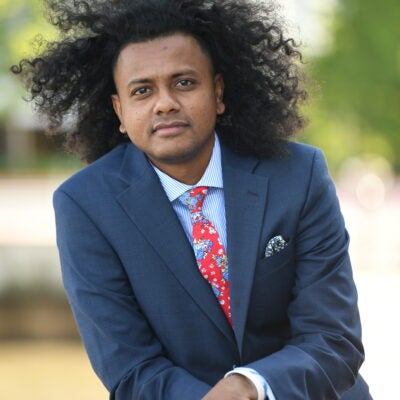 ---
Tlaleng Mofokeng is the United Nations Special Rapporteur on the right to health and a distinguished lecturer at the O'Neill Institute. She is the medical director of the DISA clinic, a women's health clinic in Johannesburg, and a senior lecturer in gender, culture and HIV at the Africa Center for HIV/AIDS Management at Stellenbosch University.
Mofokeng has expertise in global health equity, sexual and reproductive health rights, safe and legal abortion, comprehensive sexuality education, sex work decriminalization, advocacy training for health care professionals, and broadcasting.
A globally-renowned advocate and thought leader, Mofokeng was recently named to BBC's Top 100 Women in 2021 and serves as a contributor to NPR, BBC, WNYC, and SABC. She is widely published in publications, including Teen Vogue, the Guardian, The Lancet, Project Syndicate and Essence. She is also a best-selling author of Dr. T: A Guide to Sexual Health and Pleasure. Mofokeng has also served as commissioner for the Commission for Gender Equality in South Africa, appointed by the president of South Africa. She is a current member of the boards of the International Partnership for Microbicides, Global Advisory Board for Sexual Health and Wellbeing, Accountability International, and Soul City Institute for Social Justice.
---
Ngozi Erondu is an infectious disease epidemiologist, recognized global health security expert, public health thought leader, and senior scholar at the O'Neill Institute.
She was a contributor to the West African Ebola response, and has lent her knowledge and experience in health systems policy and global health governance to several governments across sub-Saharan Africa, the Middle East, and Southeast Asia to combat infectious diseases like polio, malaria, meningitis, and HIV. Erondu has also worked with the U.S. Centers for Disease Control, the World Health Organization, the UK Health Security Agency (formerly Public Health England) and the United Nations Development Fund.
Her extensive body of research has focused on strengthening disease surveillance and health systems and improving data for resource allocation decision-making.
Currently, her work is concentrated on examining regional leadership in pandemic preparedness and International Health Regulations and health security governance reform. Erondu has given lectures at over fifty universities and civil society forums on the importance of equitable inclusions and partnerships in global health, including as the keynote speaker at the Institute of Tropical Medicines Colloquium before her Majesty Queen Mathilde of Belgium. She is also co-editor of the Health Security section for PLOS Global Health and has written numerous peer-reviewed articles and opinion editorials.
---
Seye Abimbola is a health systems researcher from Nigeria. He is currently a senior lecturer at the School of Public Health, University of Sydney in Australia and Prince Claus Chair in Development and Equity at Utrecht University.
He was also previously a Sidney Sax Overseas Early Career Fellow at the University of Oxford. Abimbola is the editor-in-chief of BMJ Global Health. He is also a member of the WHO Health System Governance Collaborative and serves on the advisory council of Global Health 50/50.
Abimbola had his initial training in medicine at the Obafemi Awolowo University, Ile-Ife in Nigeria, and he gained his Ph.D. from Sydney University in 2016, on a wide ranging institutional analysis of primary health care governance in Nigeria.
---
E. Tendayi Achiume is the inaugural Alicia Miñana Professor of Law at the University of California, Los Angeles School of Law, and an Extraordinary Professor in the Department of Jurisprudence at the University of Pretoria.
She is a research associate of the African Center for Migration and Society at the University of Witwatersrand, and a research associate of the Refugee Studies Centre at Oxford University. She is also the former UN Special Rapporteur on Contemporary Forms of Racism, Racial Discrimination, Xenophobia and Related Intolerance, and was the first woman to serve in this role since its creation in 1994.
The current focus of her scholarship is the global governance of racism and xenophobia, as well as the legal and ethical implications of colonialism for contemporary international migration.
She is also a recipient of the UCLA Distinguished Teaching Award — the highest university-wide honor for excellence in teaching.
---
Catherine Burns is based at the University of the Witwatersrand in Johannesburg, South Africa, in the Department of Family Medicine & Primary Care and the Adler Museum of Medical History, where she is an associate professor of medical history, and she teaches and supervises students in the Health Sciences Faculty.
Her research and publication interests focus on gender relations, women and health history, medical and health history, and the history and ethnography of reproduction and sex and ethics in biomedical research.
Part of the first medical humanities interdisciplinary program in the Southern African region, Burns continues to develop this field. She is writing a biography of a midwife and herbalist from the Eastern Cape, Louisa Mvemve, and has just finished a study of breastfeeding in Southern Africa, published by UCL Press. She is also completing a jointly written history of South Africa's leading HIV program, the Sinkithemba Centre, at the McCord Hospital in Durban.
Burns was educated at WITS, and then won a Fulbright Scholarship to study medical history at Johns Hopkins University. Later, she earned her Ph.D. in African History at Northwestern University.
---
Rokhaya Diallo is a French journalist, writer, and award-winning filmmaker widely recognized for her work in favor of human rights.
She is a contributing writer to The Washington Post, a researcher in residence for the Gender+Justice Initiative at Georgetown University, and was a host for BET Channel (VIACOM/MTV group).
In France, she teaches a class on cultural studies in Paris 1-La Sorbonne, and is a commentator for leading radio and TV channels. Diallo has authored over 10 books and directed several documentaries. She has also created the pioneering podcast Kiffe Ta Race (Binge Audio) along with Grace Ly, a show dedicated to addressing racial issues that was ranked among the best Apple podcasts.
---
Vuyiseka Dubula is a black African AIDS activist, and feminist.
She recently joined the Stephen Lewis Foundation, heading the African Advocacy and Partnerships. She is the former head of department/director of the Africa center for HIV/AIDS management at Stellenbosch University. Dubula has been involved with the Treatment Action Campaign in South Africa in multiple roles since 2001, including as its executive director. She has openly lived with HIV for over two decades and has been a leader of people living with HIV, serving on the South African National AIDS Council. She gained her Ph.D. from the Center for Civil Society at the University of Kwazulu-Natal. She also has experience in academic postgraduate teaching and graduate supervision, health policy, advocacy, and management of HIV.
Vuyiseka is a post-doc fellow at the Centre for Civil Society at University of Stellenbosch, where her research focuses on health activism and democratic civic spaces.
---
Kevin Fenton is the president of the UK Faculty of Public Health and a senior public health expert and infectious disease epidemiologist.
He has worked in a variety of public health executive leadership roles across governments and academia in the UK and internationally, including taking a leading role in London's response to the COVID-19 pandemic. He was awarded a CBE in the 2022 New Year Honors List for services to public health. Fenton was also appointed chief advisor on HIV to the government and chair of the HIV Action Plan Implementation Steering Group to oversee the delivery of the new HIV strategy for England.
In November 2020, he was named by Powerlist as the second most influential black person in Britain for his work leading the fight against coronavirus and his public health leadership on tackling inequalities. In Spring 2020, he oversaw the national public health emergency (PHE) review of disparities in risks and outcomes of COVID-19, published as the ground-breaking "Beyond the Data" report. The review led to recommendations which have shaped a more equitable COVID-19 pandemic response, both nationally and locally.
---
Walter Flores is a social scientist and human rights advocate with over 25 years of professional experience.
Currently, Flores is research professor at the Accountability Research Center at American University in Washington D.C. He is also a research associate at the Center for the Study of Equity and Governance in Health Systems, a Guatemalan civil society organization specialized in applied research, capacity building, and advocacy around issues affecting indigenous and other marginalized populations.
Flores' professional work has been carried-out in more than 30 countries from Latin America, Africa, Asia, and Europe. His areas of expertise are health systems and policy, right to health and indigenous populations, democratic governance, social accountability, legal empowerment, and community participation.
He holds a Ph.D. and a Masters of Community Health from the Liverpool School of Tropical Medicine, UK.
---
Renzo Guinto is the associate professor of the practice of global public health and inaugural director of the Planetary and Global Health Program of the St. Luke's Medical Center College of Medicine in the Philippines.
Recently, he was also the chief planetary health scientist and co-founder of the Sunway Centre for Planetary Health in Kuala Lumpur, Malaysia. He is a member of the National Panel of Technical Experts of the Climate Change Commission of the Philippines, and convener of Planetary Health Philippines. An Obama Foundation Asia-Pacific Leader and Aspen Institute New Voices Fellow, Guinto has served as consultant for various organizations, including WHO, World Bank, and Health Care Without Harm, and has been a member of several international committees, advisory boards, and networks, including four Lancet Commissions and the editorial advisory board of The Lancet Planetary Health.
He has lectured in nearly 60 countries and 100 universities; published over 150 reports and articles in scientific journals, books, and popular media; and directed and produced short films that communicate the message of planetary healing to the world. In 2020, Tatler Magazine included him in its Gen. T List of 400 leaders of tomorrow who are shaping Asia's future. In 2022, Guinto was named one of The Outstanding Young Men of the Philippines for his contributions to health and medicine and for pioneering the field of planetary health in the country.
Guinto obtained his DrPH from Harvard University and M.D. from the University of the Philippines Manila, and received further training from Oxford, Copenhagen, Western Cape, and East-West Center (Hawaii).
---
Camara Jones is a family physician and epidemiologist whose work focuses on naming, measuring, and addressing the impacts of racism on the health and well-being of the United States. She seeks to broaden the national health debate to include not only universal access to high quality health care, but also attention to the social determinants of health (including poverty) and the social determinants of equity (including racism).
As a teacher, her allegories on race and racism illuminate topics that are otherwise difficult for many Americans to understand or discuss. She aims through her work to catalyze a national conversation on racism that will mobilize and engage all Americans in a National Campaign Against Racism.
Jones is a public health leader valued for her creativity and intellectual agility. She is the past president of the American Public Health Association, a senior fellow at the Morehouse School of Medicine, and an adjunct professor at the Rollins School of Public Health at Emory University.
---
Priti Krishtel is a health justice lawyer and co-founder and co-executive director of I-MAK, a non-profit building a more just and equitable medicines system.
She has spent nearly two decades exposing structural inequities affecting access to medicines and vaccines across the Global South and the United States. That includes advocating for equitable access to COVID-19 vaccines across the globe to ensure that the Biden-Harris administration is prioritizing equity in the Patent and Trademark Office.
To improve equity in the patent system, she and I-MAK have developed a new tool called Participatory Changemaking that will provide an assessment of the patent system and bring together stakeholders from across the spectrum, from patients to investors and policymakers, to drive sustainable, long-term change into what has long been an exclusionary process. Krishtel and I-MAK's work is highlighted in The New York Times Editorial Board's recent endorsement of patent reform.
She is a MacArthur Fellow, TED Speaker, Presidential Leadership Scholar, and Ashoka Fellow, and a frequent contributor to leading international and national news outlets on issues of domestic and global health equity.
---
Margareta (Magda) Matache is a lecturer on social and behavioral sciences at Harvard T.H. Chan School of Public Health, and the co-founder and director of the Roma Program at the FXB Center for Health and Human Rights, Harvard University.
With more than 20 years of experience in activism and research, Matache has dedicated her work to advancing justice and Roma rights. Her research focuses on the manifestations and impacts of racism and other systems of oppression in different geographical and political contexts. Her research examines discrimination, reparations, social determinants of health — including education and social and economic disparities — and their nexus with the historical past and contemporary public policies, with a particular focus on anti-Roma racism.
In 2017, she co-edited Realizing Roma Rights, an investigation of anti-Roma racism in Europe. Matache is also the co-editor of Time for Reparations, a 2021 volume exploring the issue of reparations across a broad range of historical and geographic contexts and academic disciplines.
From 2005 to 2012, she was the executive director of Romani CRISS, a human rights organization that defends the rights of Roma people. In 2012, Matache was awarded the Hauser postdoctoral research fellowship at the Harvard Chan School's François-Xavier Bagnoud (FXB) Center for Health and Human Rights, and became an instructor at the Harvard Chan School in 2014.
Matache holds a BA in social work, an MA in European social policies, and a Ph.D. in political science, all from the University of Bucharest, Romania, and an MPA from the Harvard Kennedy School.
---
Letlhogonolo Mokgoroane is a South African lawyer and social justice activist.
Mokgoroane has written submissions to the United Nations and the South African National Assembly on matters related to civil union rights for queer people and gender identity. They have also argued several cases touching on sexual orientation and gender identity, migration, and access to health care.
They hold a master's degree in law from the University of California, Los Angeles, focused on public interest law and critical race studies.
---
Loyce Pace is assistant secretary for global affairs at the Department of Health & Human Services (HHS) and a U.S. liaison to the Commission. In her current role, Pace is responsible for advancing the U.S. international health agenda through multilateral and bilateral forums. She serves as U.S. liaison to and oversees HHS' engagement with foreign governments and international institutions as well policymaking bodies such as the G7, G20, United Nations General Assembly (UNGA), and World Health Assembly. Reporting directly to the secretary of Health & Human Services, she is the Office of Global Affairs' lead on setting priorities and policies that promote American public health agencies and interests worldwide.
Previously, she served as president and executive director of the Global Health Council (GHC) and was also a member of the Biden-Harris Transition COVID-19 Advisory Board. At GHC, she advocated for increased federal investments in global health in the face of budget cuts to the U.S. Centers for Disease Control & Prevention, the United States Agency for International Development, and the World Health Organization (WHO).
Prior to her role at GHC, Pace spent over a decade working with community-based organizations and grassroots leaders in countries across Africa and Asia on campaigns calling for person-centered access to health. Additionally, she has held positions on various global and regional advisory committees and boards that focus on equity and inclusion.
Pace holds a Bachelor's degree with Honors in human biology from Stanford University and a Master's degree in international health and human rights with the distinction of Delta Omega from Johns Hopkins Bloomberg School of Public Health.
---
Kumanan Rasanathan is a public health physician with a strong background in health policy and systems research and extensive experience working at different levels of the World Health Organization and within the wider UN system.
During his almost 25 years working in health systems, career highlights have included serving as incident manager for WHO for the COVID-19 response in Cambodia, helping to drive the development of the Sustainable Development Goal health agenda while at UNICEF, contributing to the work of the WHO Commission on Social Determinants of Health, co-writing the 2008 WHO World Health Report on primary health care, and running meningococcal vaccine trials that enabled vaccine licensure and roll-out in New Zealand.
Rasanathan served as an elected board member of Health Systems Global from 2016-2020, was a Rockefeller Foundation Global Fellow in Social Innovation from 2013-2014, and is a member of the Forum on Microbial Threats of the U.S. National Academy of Medicine.
---
Osama Tanous is a Palestinian pediatrician and public health scholar based in Haifa, Israel. Osama is a co-director of the Palestine Program for Health and Human Rights (PPHHR), a partnership between the FXB Center for Health and Human Rights, Harvard University, and the Institute of Community and Public Health, Birzeit University, that utilizes a decolonial framework in program development, leadership, and engagement.
Osama is a 2020-2021 Hubert H. Humphrey fellow of public health and health policy at the Rollin School of Public Health at Emory University. He is a board member of Physicians for Human Rights – Israel and B'tselem, the Israeli information center for human rights in the occupied territories. Osama's writings and work focus on the intersection of settler colonialism, state violence, structural racism and health. He is examining how these factors shape the living conditions, behaviors, and thus the health of Palestinians in different locations.
His works have been published in a variety of academic and non-academic journals, among them the Journal of Palestine Studies, Global Public Health, Health and Human Rights Journal, the Middle East Research and Information Project (MERIP), Jadaliyya, Al Jazeera, and Middle East Eye.
---
Alissa Trotz is a professor of Caribbean studies at New College and the director of Women and Gender Studies.
She is also affiliate faculty at the Dame Nita Barrow Institute of Gender and Development Studies at the University of the West Indies, Cave Hill, Barbados. She is a member of Red Thread Women's Organization in Guyana and editor of "In the Diaspora," a weekly newspaper column in the Guyanese daily, Stabroek News.
Trotz's work is situated within a tradition of feminist political economy, and a Caribbean feminist tradition in particular, that takes an intersectional approach to social reproduction as a starting point and node of interrogation to think through histories and processes of dispossession and their contemporary manifestations. Her research trajectory unfolds across related themes that address processes of social reproduction, neoliberalisation, and Caribbean feminisms; coloniality, racial formations, gendered difference and violence; transnational migration, remittances and diaspora engagement; and Caribbean knowledge production.
Her current research looks at diaspora, indigeneity, and extractivism in colonial Guyana.
---
Attiya Waris is the UN Independent Expert on foreign debt, other international financial obligations, and human rights. She is the only Professor of Fiscal Law and Policy in Eastern and Central Africa. She is also the first female director of research and enterprise at the University of Nairobi. She is an advocate, company secretary, and arbitrator of over 20 years standing and was the founding chair of the Fiscal Studies Committee from 2017-2020.
She teaches at the Law School at University of Nairobi, Kenya, and has previously taught in South Africa, Rwanda, Malaysia, and the United Kingdom. She is fluent in English, French, and Kiswahili.
Waris has researched and published on global, African, Asian, European, as well as Latin American, issues. She has published over 40 articles, book chapters, and reports in high-impact journals.
Waris holds a Ph.D. in Law and is a specialist in fiscal law, policy, and development.
---
Chelsea Watego is a Munanjahli and South Sea Islander woman with over 20 years of experience working within Indigenous health as a health worker and researcher.
Watego's work has drawn attention to the role of race in the production of health inequalities. Her current ARC Discovery Grant seeks to build an Indigenist Health Humanities as a new field of research — one that is committed to the survival of Indigenous peoples locally and globally, and foregrounds Indigenous intellectual sovereignty.
She is a prolific writer and public intellectual, having written for IndigenousX, NITV, The Guardian, and The Conversation. Watego is a founding board member of Inala Wangarra, an Indigenous community development association within her community, director of the Institute for Collaborative Race Research, and was one half of the Wild Black Women radio/podcast show, but most importantly, she is also a proud mum to five beautiful children. Her debut book, Another Day in the Colony, published by UQ Press, was released in November 2021 and met critical acclaim.
---
Chamindra Weerawardhana is the founder and trustee of the Consortium for Intersectional Justice, a transnational collective that focuses on strengthening how intersectional justice is understood in policymaking and international cooperation sectors. She is a human rights defender, researcher, and published author.
She has worked in grassroots intersectional feminist organizing in several countries, and is passionate about developing inclusive, feminist, decolonial and internationalist approaches to human rights advocacy. Her previous roles span the international advocacy sphere, political advocacy, university teaching, research, and international consulting. In her activist and academic output, she firmly conceptualizes SOGIESC human rights as an intersectional feminist priority. Her discipline is international politics, and with a dual specialization in politics of deeply divided places and intersectional feminist international relations. Her work has appeared in international peer-reviewed publications and she is the author of the 2018 monograph, Decolonising Peacebuilding: Managing Conflict from Northern Ireland to Sri Lanka and Beyond. Her ongoing second book project focuses on expanding the cis-heteronormative frontiers of feminist international relations.
Weerawardhana previously worked in SOGIESC human rights advocacy in Geneva and New York, also advocating for human rights in sport. She is a member of the board of directors of Dignity Network Canada. In Sri Lanka, she currently serves as a board member of the Voice of Hope Trust, a grassroots gender justice collective. She is an alumna of Université de Tours (France) and Queen's University Belfast.
Weerawardhana has also engaged in political organizing in several countries, with a core focus on upholding a strong intersectional feminist ethos, and strengthening "representation" and the agency of people and communities faced with systemic forms of marginalization.
---
Suraj Yengde is one of India's leading scholars and public intellectuals. Yengde is an established author in matters of the Indian caste system. He holds a research associate position with Harvard's department of African and African American Studies and was part of the founding team of Initiative for Institutional Anti-Racism and Accountability (IARA) at Harvard University.
He has studied in four continents (Asia, Africa, Europe, North America), and is India's first Dalit Ph.D. holder from an African university (University of the Witwatersrand, Johannesburg).
He is an international human rights attorney by qualification from India and the UK.