The Addiction Policy Scholars Program seeks to empower a network of diverse leaders to address one of the most pressing challenges in U.S. society — substance use disorder. Addiction Policy Scholars are current and emerging leaders with lived experience (personal, family and professional) with addiction and recovery.
We are pleased to welcome our inaugural cohort of Addiction Policy Scholars below:
Marianne Gibson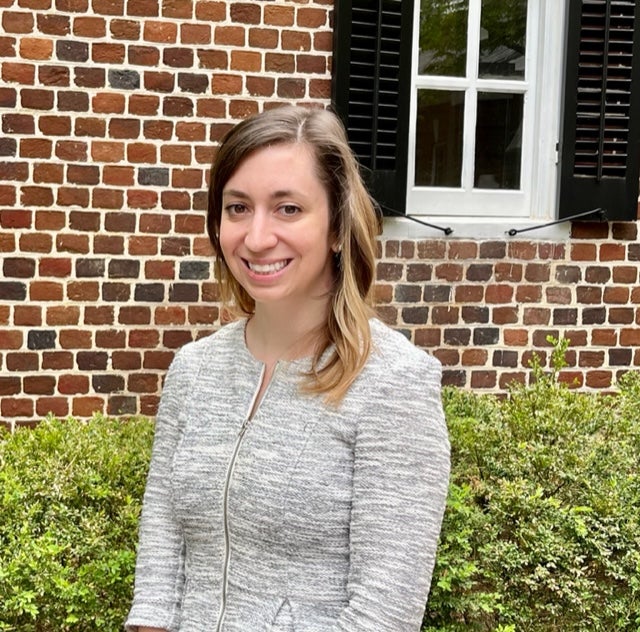 Marianne Gibson serves as the program director for Substance Use and Mental Health in the Center for Best Practices at the National Governors Association. In this role, she supports governor's offices by providing promising and best practices that promote behavioral health. Prior to joining the NGA, Gibson served as deputy director of the Opioid Operational Command Center (OOCC), an office established by Governor Larry Hogan, to coordinate the State of Maryland's response to the overdose crisis. Gibson's experience also includes overseeing prevention programs at a local health department and providing evaluation and technical assistance support to jurisdictions in Maryland implementing a public health planning framework to prevent risky substance use and addiction. A lifelong Marylander, Gibson earned a bachelor's in social work from Salisbury University and a master's in health science from Towson University
Philomena Kebec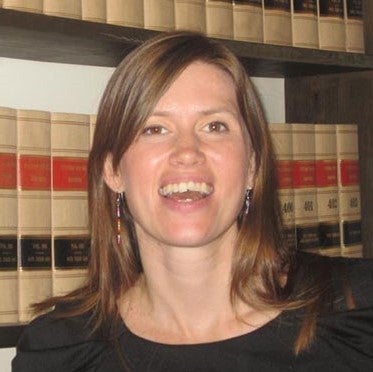 Philomena Kebec belongs to the Bad River Band of Lake Superior Chippewa and is a 2008 graduate of the University of Minnesota Law School. Currently, Kebec serves as the Bad River economic development coordinator, working to support small businesses in and around the Bad River Reservation, increasing diversification in tribal revenue streams, and improving access to local and traditional foods. Prior to working on economic development, Kebec spent a decade as a tribal attorney and policy analyst focusing on environmental protection, human rights and treaty rights, food law and policy and healthcare law. Kebec is an appellate justice for the Leech Lake Band of Ojibwe and serves as a director on the Boards of Directors for several non-profits and a federally qualified health clinic.
With Aurora Conley, Kebec co-founded Gwayakobimaadiziwin Bad River Needle Exchange in 2015, and continues to be actively involved in the program. Gwayakobimaadizin is a tribal harm reduction program offering life-saving access to harm reduction services in a remote and rugged area of northern Wisconsin and the upper peninsula of Michigan, with employment and empowerment opportunities for people who use drugs.
Lauren Kestner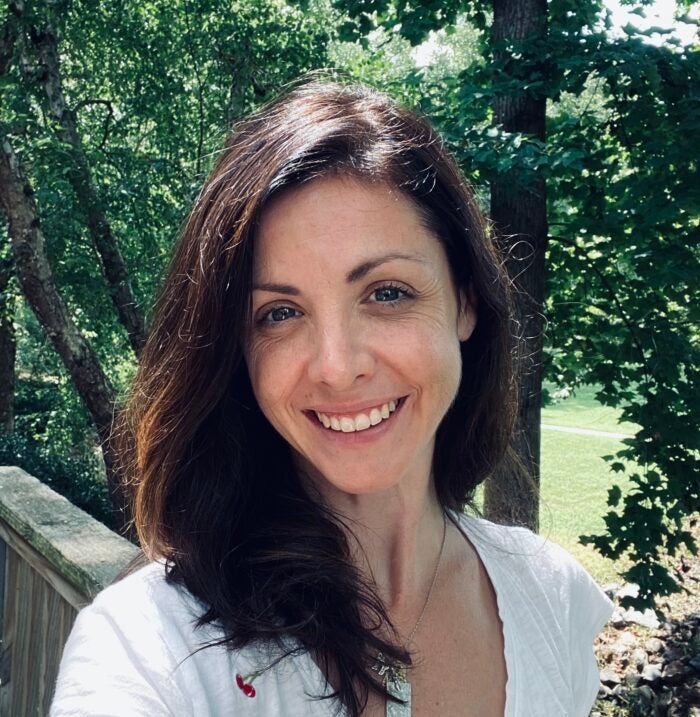 Lauren Kestner is the associate director of harm reduction at Center for Prevention Services (CPS) located in Charlotte, North Carolina. In her role, she oversees Queen City Harm Reduction and manages special projects that bridge harm reduction, prevention, public health, and the arts to improve drug user health. Originally from New Jersey, Kestner grew up immersed in the Arts and obtained a BFA from the School of Visual Arts in New York City in 2005. She has exercised her talent and skill sets in both corporate and freelance settings and, in 2016 launched the non-profit R Creative Collective (RCC). RCC works directly with people impacted by drug use and behavioral health. In 2017, she joined CPS as a prevention specialist, where she worked closely with youth to offer evidence-based, resilience focused workshops. During this time, she navigated the development of the Harm Reduction Department which, to date, directly benefits approximately 8,000 adults impacted by substance use and comorbid conditions such as HIV, Hepatitis C, and mental health.
Kestner is a person with lived experience, who collaborates with a variety of groups and leadership that engage with people who use drugs to address stigma and access to care. Her thorough understanding of the drug user health policy landscape from both a personal and professional lens has enabled her to speak on topics relating to the overdose crisis, harm reduction, and prevention to offer an alternative lens for sustainable, healthy living.
Additionally, she provides guidance as a member of several groups across North Carolina, including the Syringe Service Program Advisory Group, Mecklenburg County Substance Use Taskforce, Alliance Opioid Treatment Collaborative, NC Viral Hepatitis Taskforce, and NC Harm Reduction Advocacy. Kestner maintains a deep and comprehensive understanding of the various issues regarding the systemic infrastructure in place to support people who use drugs including people with substance use disorder. She strives to improve the continuum of care going as far upstream to recommend practical substance use prevention with youth and adults through methods like art therapy and fostering healthy emotional regulation to strategically working with conservative, rural communities to build support for harm reduction initiatives to providing recommendations on how to improve linkages to care services for a wide range of underserved populations, such as Black, homeless, sex working, low-income, and rural communities.
Lauren Nocera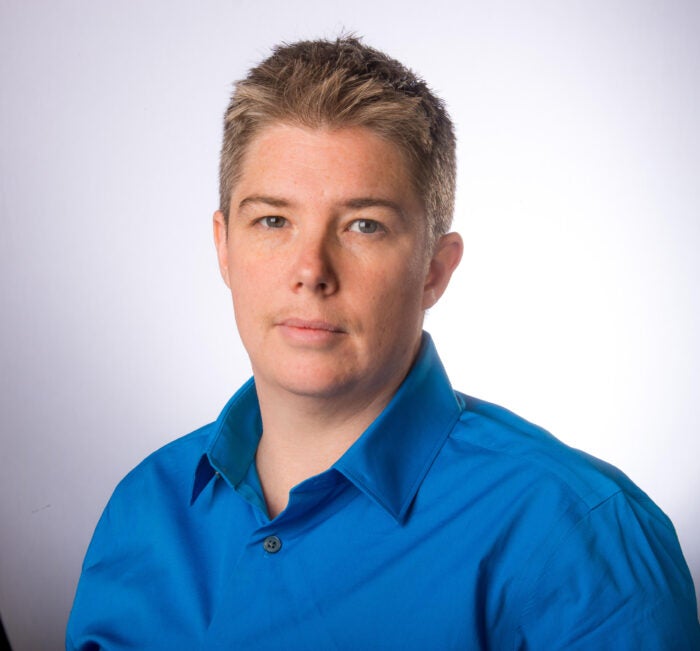 Lauren Nocera identifies as a member of the LGBTQIA+ community, a person in recovery, and a neuroatypical person. He currently serves as the senior economic and policy analyst at the Health Equity Institute at the Rhode Island Department of Health (RIDOH). In that role, he supports policy development that furthers RIDOH's goals around achieving health equity. Prior to RIDOH, Nocera worked for nearly 20 years in federally qualified community health centers where he was a leader on issues related to drug user health, trauma-informed care, size-inclusive practice, transgender health and wellness, and food justice.
Nocera received his Master of Social Work in Health, Disability and Aging from Rhode Island College, and his Master of Public Health in Health Law from Boston University. He also holds a professional certification in Diversity, Equity and Inclusion from Cornell University.
Keegan Wicks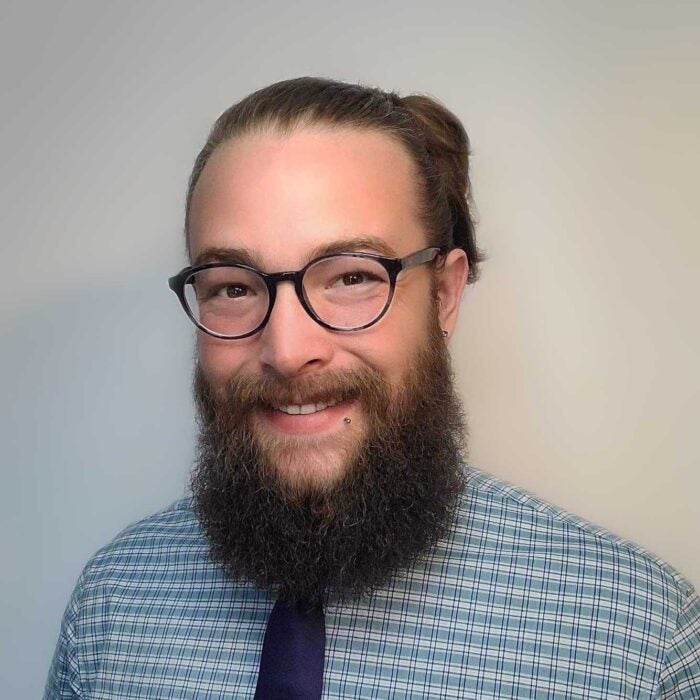 Keegan Wicks currently serves as the national advocacy and outreach manager at Faces & Voices of Recovery, where he leads public policy and advocacy initiatives for all aspects of recovery systems, infrastructure, and populations to policymakers at the state level and on Capitol Hill. He is also the program manager for Recovery Month and International Recovery Day — annual observations that advance mental health and addiction recovery systems by celebrating recovery and promoting evidence-based practices each September.
Since 2013, Wicks has served the recovery field through roles of advocacy, peer support, counseling, and program management. An accomplished presenter, trainer and facilitator, he has served as a guest speaker at the White House, universities, and on various special interest panels, including for showings of the critically acclaimed recovery-centered feature and documentary films, The Anonymous People and Four Good Days.
As a young person with lived-experience in the recovery process and an unconventional academic pathway, he has held both national and state Peer Recovery Support Specialist certifications. In addition, he is trained in Community Reinforcement and Family Training (CRAFT) and the Invitation to Change Approach by the clinical research leadership at CMC: Foundation for Change (2014). Wicks advocates for the rights and welfare of others who have experienced mental health and addiction challenges bringing first-hand experience navigating treatment, the ill-preparedness of communities, healthcare systems, and the unsophisticated continuum of care that create unnecessary barriers to recovery.